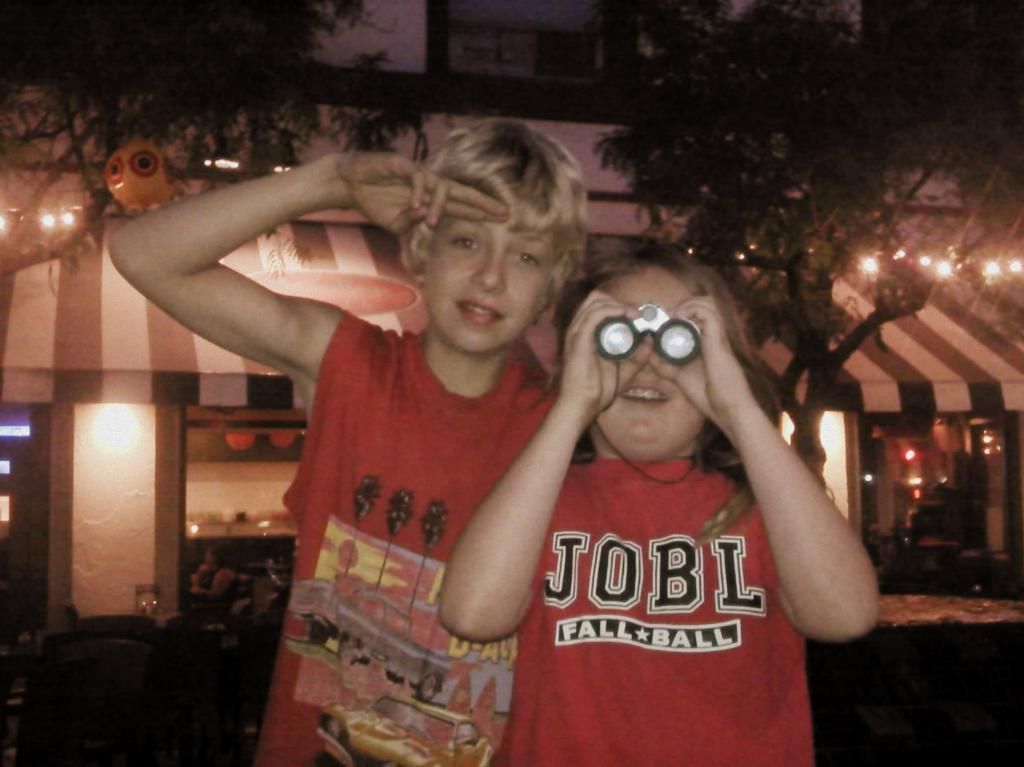 Cell phone pic, not the greatest BUT we couldn't let the moment slip away...
We do not have cable or any form of televised tv at our house (yes, we have a tv, but use it for movies and games only), so when the Spurs are playing the Heat in the NBA finals and the games are really, really good we just can't miss out on all of them. So out to eat we went, to a place where we could watch most of it.
Three out of four of us were very entertained and the one that wasn't chose to entertain herself, LOL...
At the end of the night, the Spurs had thoroughly spanked the Heat on their own home court, winning game four of the NBA finals.